If you're going to launch a kids or family focused brand in 2020, you may as well go big and go bold. Instagram is awash with new parent-targeting businesses popping up – and I don't say this to scare you (you can dooo it!) but because I want you to know how important it is you position yourself to stand out, right from launch. Being intentional about positioning your business for parent-attraction will be the difference from connection & celebration from potential buyers, and the tumbleweed of thumb flicks that scroll right by…
Here are 6 ways to make sure you're setting yourself up well from the very beginning:
1. Know who you are
Before you start ordering your stock or writing a word of your web copy, it's time to get clear on what you want from your business. Why are you launching? What do you want to be known for? What values do you want to do business by? And how do you want to be different from any competitors? Building a business is hard, you need great reasons to keep pushing on through the challenges – make sure you get clear on what these are before you begin.
2. Know who they are

If you want to align for parent-attraction, you need to know who those parents are. Getting really specific about your ideal customer is probably one of the most overlooked aspects of marketing I come across… so many business owners have only even been vague before we've worked together. When you're vague, it makes connecting with parents (who would otherwise be eager to buy) very difficult. When you can speak to their exact longings, pain points, life references and sense of humour, you can let them know they're in the right place immediately! And that's a place they'll want to stick around.
For more on the importance of doing the right research, read this blog next
3. Set yourself up for SEO success
Oh, I know… Talk of 'search engine optimisation' is DULL. But setting yourself up for success in Google rankings IS a good way to up your parent-attraction factor and help get you spotted by parents who are literally SEARCHING for what you've got.
Set yourself up well by doing the right keyword search and then using them in the correct places – like blog content, web pages and your sites meta data.
4. Get strategic with your content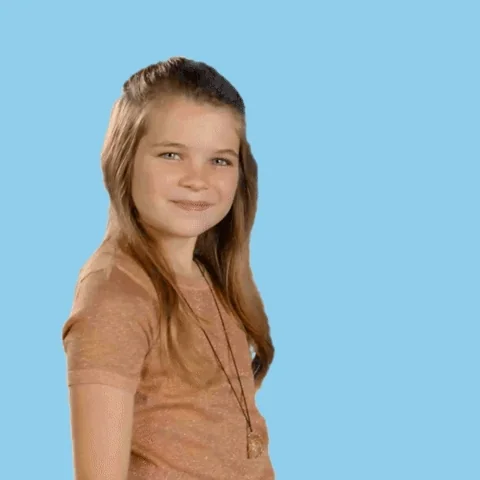 You know what you want. You know what your audience wants. You know what the search engines want… It's time to create content that satisfies all of these desires! In other words, it's time to create 'strategic' content. Take a sigh of relief, when you've done your research it makes it much easier to come up with content that will attract clicks! All you need to do is use your knowledge to create content that will inspire, entertain or answer their questions.
5. Speak their language
With your target research done, it's time to align your marketing with all the goodies you've found out. Be specific with it by making a note of the exact wording they use – online, in phone conversations and on social media – so you can be speaking their language. You want your readers/followers to think 'Woa, it's like they're talking right to me!'.
6. Call them to action
Another key to attracting all the parents to your yard? Call them over! Be directive with your language and give people the gentle nudge they need to disrupt their scroll session and do something else. It could be something like 'browse our collections', 'read this blog' or 'leave a comment' – anything that moves them along their customer journey of engagement, connection and then purchase!
7. Keep yourself aligned
You want to thrive even amidst the competition? You're going to need to keep yourself aligned for success too! Mindset work is so important if you want to be attracting your ideal parent customers, in particular the mentality that 'failure' is a necessary part of growing a business. When something doesn't work out, try again or tweak things up. With the essential parent-attraction groundwork done, you can keep going and show up with confidence, knowing it's only a matter of time.
Ready to take action and establish yourself as a go-to brand worth sharing? I'm here to help you fast-track your journey! Discover The Parent-Magnet Process and learn the exact steps to align yourself with parents who are ready to buy.
.
.
.